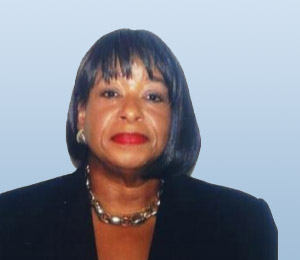 Name: Dorothy Parks
Department: Business Development, staff
Phone: 561-912-9363
LinkedIn: Dorothy Parks
Dorothy Parks, Division President – Georgia, joined the team at Atlantic Partners to identify, qualify and secure business opportunities in the Atlanta, Georgia area. With 20+ years in the technology industry working for Fortune 500 companies her knowledge and experience enable her to build and establish successful business relationships and work effectively with company CIO's and senior technology leaders to provide the professional resources to meet their organizational goals, project objectives and needs. She is a recognized Information Technology Executive with expertise in envisioning and driving the alignment of technology investments with business strategy in fast paced organizations.
Prior to joining Atlantic Partners, Dorothy served in several highly visible executive positions within the Consumer Services, Hospitality and Engineering industries. Her last position was Vice President Strategic Initiatives and Global Applications with Wyndham Worldwide where she worked with executive leaders throughout Wyndham to provide strategic leadership and sound perspective that contributed to the management and evolution of Wyndham's global IT functions. As Vice President Enterprise Applications with Cendant Corporation, Dorothy successfully led various IT teams and infused a teamwork ethic by providing strategic and tactical direction, insuring the teams were focused on the critical issues that drove significant savings to the business through the creation of common systems and infrastructure. In her engagement with HFS (Hospitality Franchise Systems) she held the position of Director of Corporate Applications and was responsible for directing, planning and administering the operational activities of the Financial and Enterprise Applications groups. Dorothy also held positions with Days Inn of America as Director of Financial and Franchise Systems and served as Controller with Parsons Brinckerhoff/Tudor Engineering overseeing the Financial, Treasury and IT operations.