ExcelliSearch, a specialized information technology recruiting firm with a focus on Oracle E-Business & JD Edwards talent, is pleased to announce its entering into a Joint Venture with Atlantic Partners, one of the nation's leading IT staffing firms. ExcelliSearch delivers excellence in connecting highly qualified IT professionals with reputable companies for full-time careers and challenging project-based roles. Clients include companies, consulting firms and systems integrators ranging from Fortune500's to SMB's across the USA and Canada. By joining forces with Atlantic Partners, ExcelliSearch can now provide more comprehensive IT staffing solutions and offer additional services such as contract staff augmentation and contract for hire, all while leveraging Atlantic Partners experienced recruiting team & platform, as well as their robust executive search division.
Atlantic Partners Corporate offices are located in Boca Raton, Florida, as well as Atlanta and New York City. Their corporate clients include Jet Blue, Saks 5th Avenue, Weight Watchers, Web MD, Michael Kors, CBS, Prudential Insurance Company and others. They have been awarded "Top South Florida Executive Search Firms" – "Top 25 It Consulting Firms" – "Inc 5000 Fastest Growing Companies" and "Top Private Companies."
After speaking with a number of potential partner companies, ExcelliSearch's President & Managing Director, Gary Kaufman, selected Atlantic Partners based on his past experience as a client and his due diligence of the current operation. During his tenure with a Fortune200 company, he recognized Atlantic Partners as the top vendor of IT recruiting during a long-term critical staffing effort in support of a global initiative.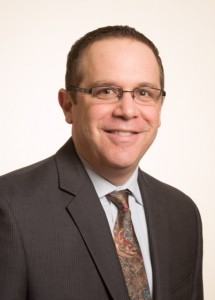 Since 1999, Gary has been involved in recruiting, building & leading recruiting teams, and developing recruiting strategies & processes for a number of companies in the Staffing Industry, Corporate America and in the Technology Consulting space. He is a Certified Internet Recruiter (CIR) and a Certified Social Media Recruiter (CSMR) through AIRS.
From 2005-2012 Gary was with a Fortune200 global organization, progressing through a number of roles, lastly as a manager of recruiting for North America field operations. For the next two years after that, he was a senior member of the recruiting team at a premier Oracle specialty consulting organization and Platinum Partner. There, he focused on supporting the Oracle eBusiness and JD Edwards practices by developing relationships in the technical community to facilitate the delivery of talented professionals for full-time and project-based consulting roles. He was also responsible for recruiting Practice leadership.
In late 2013, Gary launched ExcelliSearch and serves as its Managing Director. He is passionate about finding top talent for great companies and matching people to opportunities. By truly getting to know his clients and their companies, he is able to go beyond the job description to assure a long-term fit for both the client and the candidate.
"This joint venture will accelerate the growth of ExcelliSearch while enhancing the level of service provided to their clients. Atlantic Partners will now be in position to place additional focus in the Oracle ERP space."